If you ever find that your face appears on Street View without blurring, you can ask Google to take action. If you want, you can even request to hide your home.
Should we still present Street View? Launched in 2007, the virtual navigation service developed by Google quickly established itself as a very practical tool for locating a place in advance or simply for strolling around the world without having to leave your chair, thanks to its 360 degree photographs of all public roads.
But because Street View is based on pictures taken in the middle of the street, from the start, it raised crucial issues in terms of privacy: is it wise to let a company photograph the surroundings, and therefore to exhibit the faces of passers-by on the canvas, but also license plates, or even the interior of certain homes whose windows were not blocked by curtains?
It is to respond to these issues that Google has developed algorithms that automatically detect and blur faces and license plates. But if the system gets better and better over time, it can still fail. This is why Google provides a reporting tool so that a person requests a personalized masking.
Ask to blur a face or a home on Street View
To obtain this assistance, all you have to do is position yourself on the Google Street View problem and click on the "Report a problem" option at the bottom right of the image. You will then be taken to another page which will allow you to adjust the view (by zooming in or out, but also by moving the camera) so that Google immediately knows where the problem is.
Once the concern is in the frame, you must specify the reason for your request: is it a face? Your car license plate or your vehicle? Two other options are also available: blurring an object or your home. Google does not blur them by default, because otherwise its service would become much less exploitable.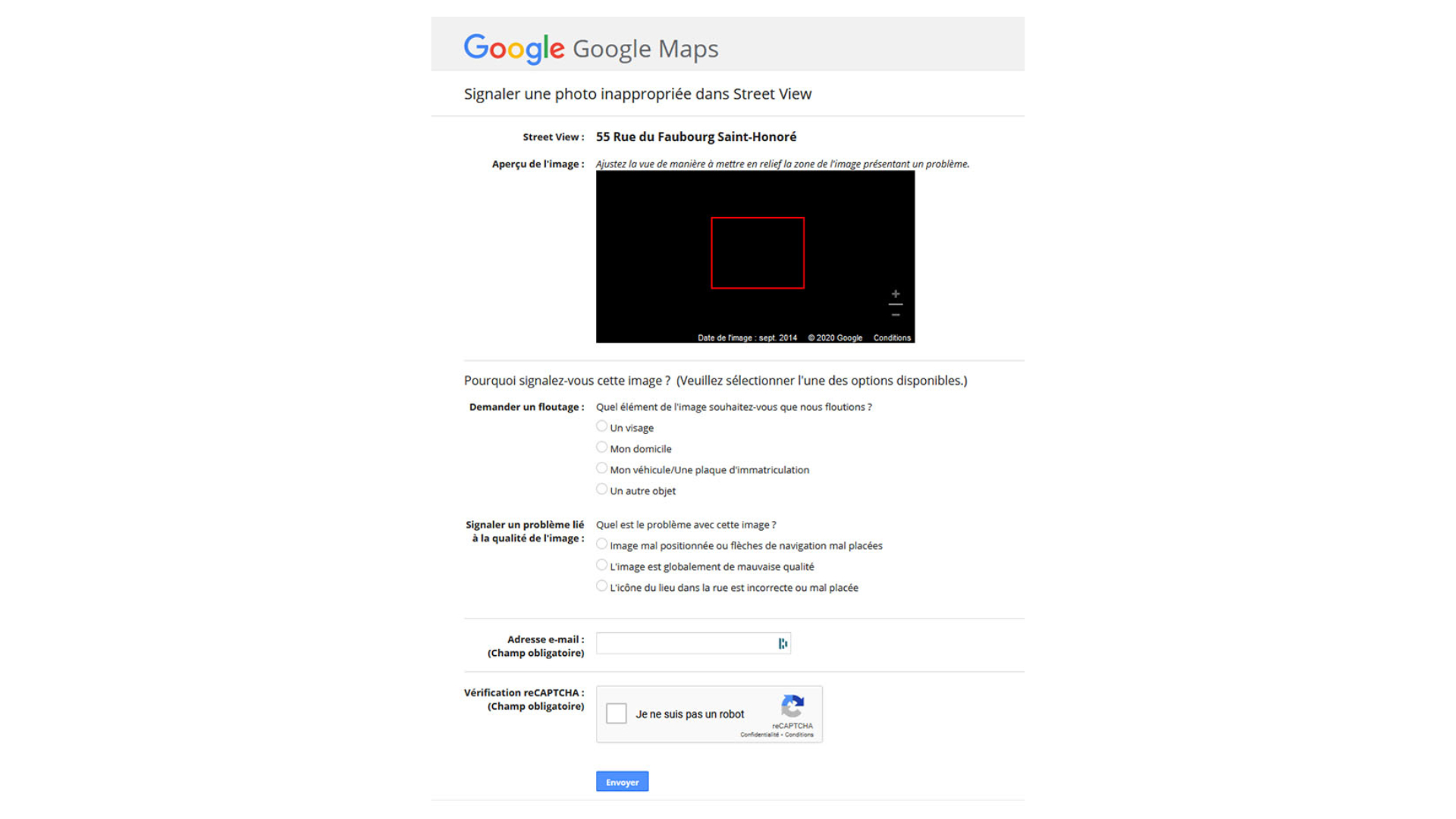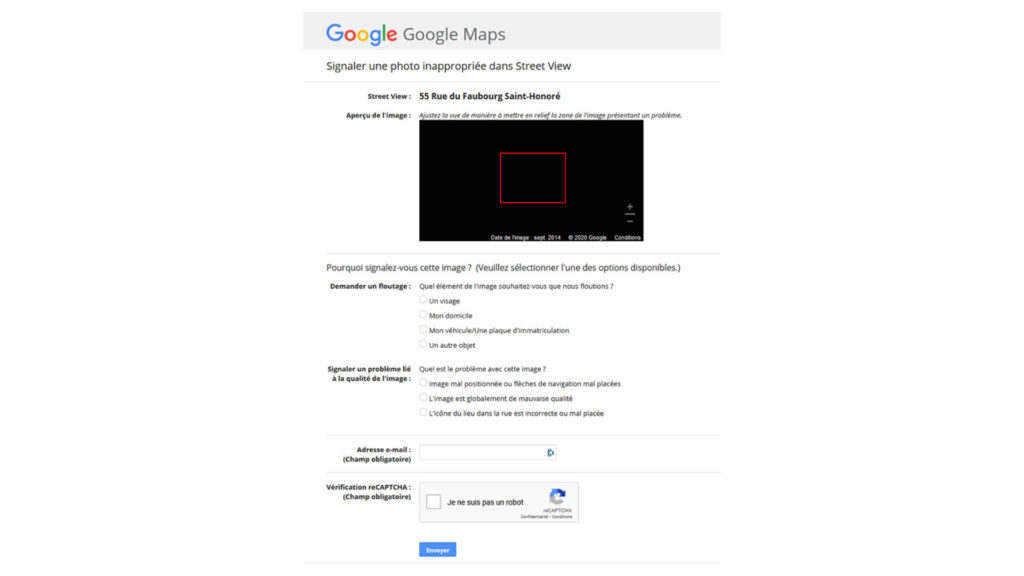 Blurring may also be necessary if inappropriate content appears in the image: personal information, copyright infringement, pornography, incitement to hatred, terrorist content, endangering minors, violence, threats, etc. harassment, and any other illegal or dangerous content. The report is done in the same way, via the form to report a photo.
It should be noted that over time some blurring operations are no longer required when updating Street View for a given area, simply because new photos have been taken to provide a newer view. However, these are not necessarily the same passers-by in the image (or there may not have been any when Google came by), or the same cars.
« Street View footage shows what our cameras captured on the day they passed the location », Recalls Google. " The treatment process then takes several months. Therefore, the content you see may be several months to several years old. ". Blurring may still be necessary where there is Time Machine functionality.
The continuation in video
This article appeared first on https://www.numerama.com/tech/657388-comment-demander-le-floutage-de-son-visage-ou-de-sa-maison-sur-google-street-view .html # utm_medium = distibuted & utm_source = rss & utm_campaign = 657388