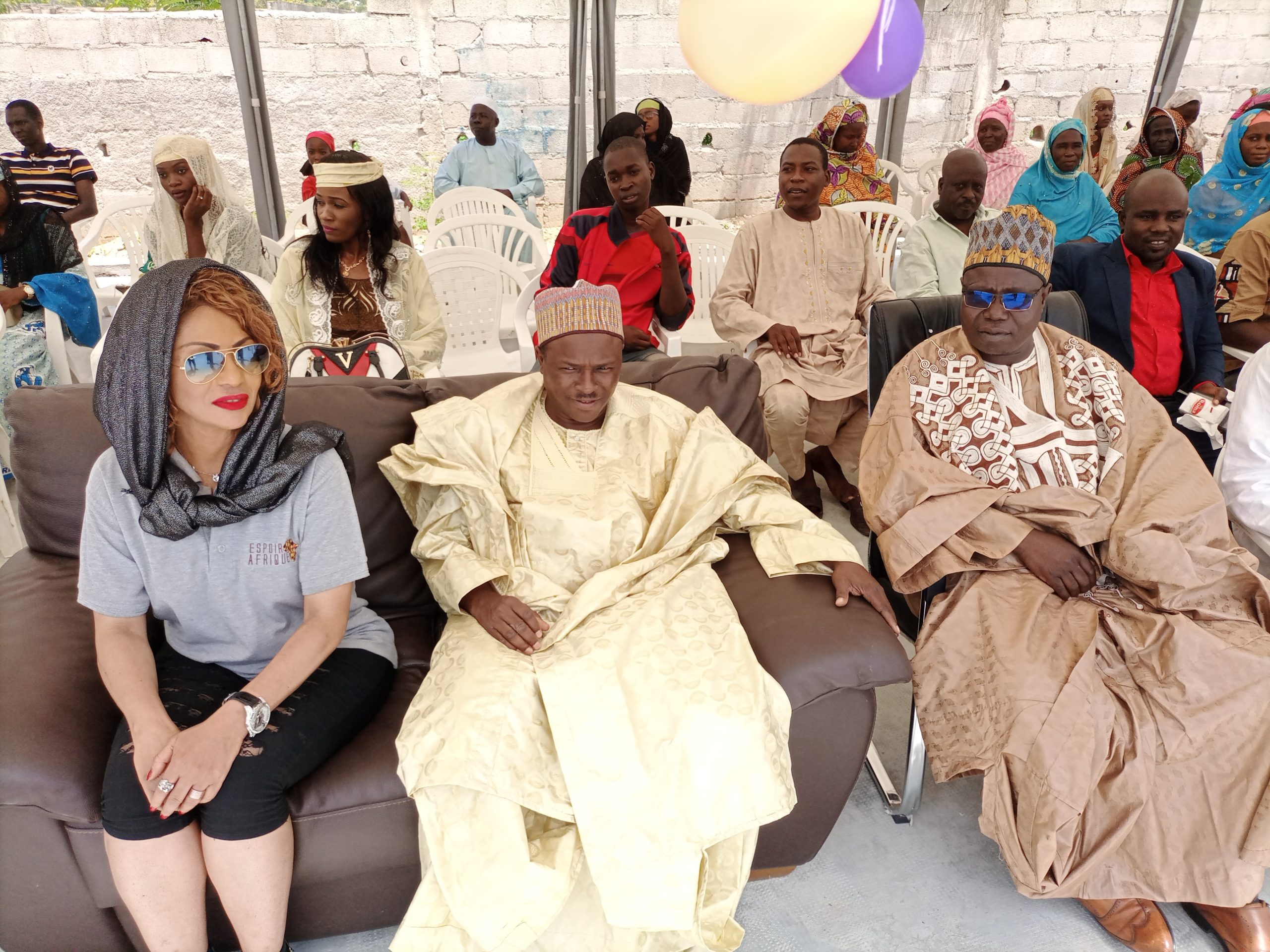 The artist musician Jy Junelle is a person who sports several hats. Passionate about music, she is also involved in humanitarian work. Representative of the President of the association `` Espoir d'Afrique '' the former Cameroonian international volleyball player Moussa Maliki, Jy Junelle carried out his first international mission. This is how, as part of these activities, in her capacity as ambassador of the association `` Espoir Afrique '' went last Saturday October 10, 2020 to the lay college of Mokolo for the delivery of scholarships to the winners of the 2019-2020 academy year. Located in the department of mayo Tsanaga, the city of Mokolo offered a warm welcome to the artist and all his staff. Nearly 50 students received incentive bonuses for the new academic year 2020-2021. According to the ambassador of the association "Espoir Afrique", education is the foundation of a better life. Addressing the students of the said college, she declares: "Know that Espoir d'Afrique does not spare any efforts to accompany you in education, because education is the basis of everything".
For the promoter of the Laïc college, the reference Mr. Mamoudou Pafe in his speech, I quote: the youth remains the spearhead of the nation with a success rate of 85% in the various official exams and several grades obtained it is a real satisfaction says the latter.
Due to its panoramic view, the benchmark secular college is nowadays positioned as a leader in education in the city of Mokolo, a strong presence of local elites proud to participate in this 1st edition.
It is in a beautiful atmosphere of conviviality and fraternity to the sounds of his new musical product "Sinayawaré" that the ceremony ended. Appointment next year for another endowment to the best students.
Comments
Comments
This article appeared first on http://www.culturebene.com/63133-jy-junelle-leducation-est-la-base-de-tout.html