What you need to know about the latest Nobel Prize
This year, the Nobel Peace Prize was awarded to the United Nations World Food Program (WFP), praising its efforts to fight hunger in the world.
The United Nations body has also been praised for "improving the conditions for peace" and preventing the use of hunger as a weapon of war.
The Nobel Committee declared that WFP's work was "an enterprise that all the nations of the world should be able to endorse and support".
Here's what you need to know.
How, why and when was it created?
Founded in 1961, WFP provides food assistance to vulnerable communities, especially those affected by war.
It was created at the request of the administration of US President Dwight D. Eisenhower to provide food aid through the United Nations system, which was still in its infancy.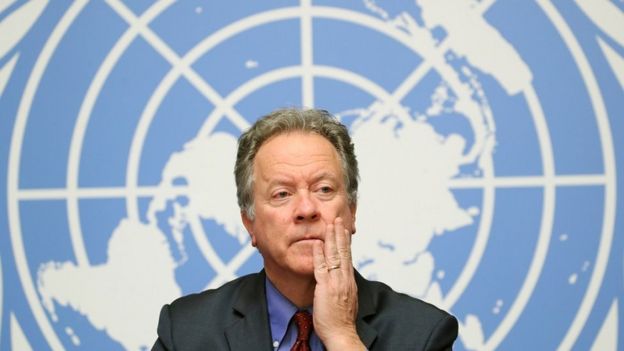 The program has responded to several global emergencies since. Last year alone, WFP said it had helped 97 million people in 88 countries.
Governments are the main source of its funding - its largest donations coming from the United States, Germany and the United Kingdom. The money is also donated to WFP by businesses and individuals.
What is he doing in the field?
The overarching objective of the program is to strengthen peace and stability by promoting food security and improved nutrition.
To this end, WFP is participating in a range of projects, including projects aimed at strengthening food supply chains, local markets and resilience to local climate risks.
Two of his main areas of current work are:
Yemen
WFP feeds 13 million people - almost half of Yemen's population - as the country grapples with civil war and rampant poverty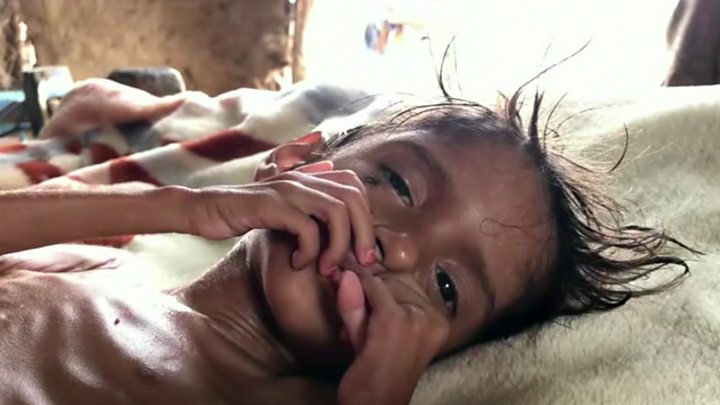 It is hampered by poor infrastructure, funding cuts, limited access and a lack of international cooperation

In April, WFP announced that some donors had halted aid, fearing that deliveries could be hampered.

He says he urgently needs more than $ 500 million ($ 385 million) to ensure uninterrupted food aid until March 2021
South Sudan
Since gaining independence from Sudan in 2011, parts of South Sudan have been hit by hunger and poverty, spurred by inter-ethnic violence

WFP says nearly seven million people - 60% of the population - struggle to find enough food to eat every day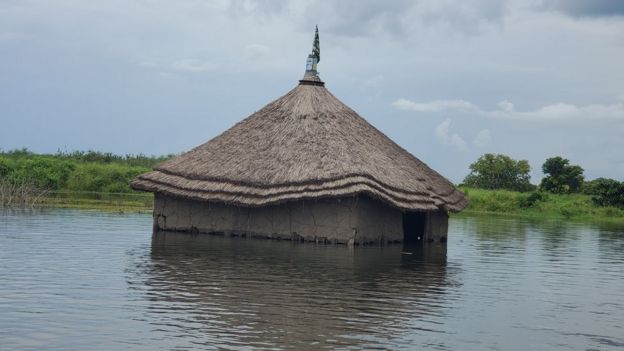 WFP provides food assistance to half a million people, cash assistance, school meals and treatment for malnutrition

He says he needs $ 596 million to ensure uninterrupted food aid until March next year

Matthew Hollingworth, the group's country director, told the BBC that inflation in currency and food prices continued to cause difficulties, but that WFP had reduced its reliance on external support and promoted stability in the region.
What other challenges does he face?
Despite its successes, funding cuts have proven to be a barrier to WFP's work in many parts of the world.
Then there is Covid-19.
Earlier this year, he warned that the coronavirus pandemic could cause widespread famines "of biblical proportions."
The global epidemic has already hampered its ability to work freely around the world, as countries close their borders to curb the spread of the virus.
Are there also criticisms?
Despite its latest award from the Nobel Prize Committee, WFP has been in the spotlight in the past - not always for positive reasons.
Early in its history, the group was also accused of supporting the US economy by purchasing its products. WFP has since attempted to strike a balance between buying locally and preventing any potential food price inflation.
Some economists, such as Kenyan James Shikwati, have also argued that WFP makes some countries too dependent on foreign aid.
And in an internal investigation last year, at least 28 employees said they were raped or sexually assaulted while working at the agency. More than 640 others said they had experienced or witnessed sexual harassment.
This article appeared first on: https://www.bbc.com/news/world-54477214