This is how the falling boys were saved
They are strangers, arms outstretched, waiting for the boy to fall.
A few minutes earlier, three of them had tried to open the apartment door. But he was too swollen with the heat of the fire.
So the brothers, aged 3 and 10, are trapped.
They cry at a window, 15 m (49 feet) high, choked by thick black smoke billowing behind them. To their left, flames rage on a carpet draped over a balcony railing.
Their apartment is in La Villeneuve, a French modernist suburb once considered a social utopia, but which has since suffered decades of stigma and neglect.
Hechmi, Walid and Lucas - the men who tried to force open the boys' door - ran down the tower stairs to join four others outside. They are Elyasse, Guelord, Mouhsine and Bilal.
None of the men know each other. The suburb of Grenoble in south-eastern France is home to several thousand people - a city within a city.
A crowd watches them, panicked by the scene unfolding in front of them. Mouhsine asks if anyone knows the name of the elder.
"Sofiane," someone answers.
The men call Sofiane, telling him that he and his brother must jump. Guelord shouts that the youngest has to start. Sofiane should throw him to the ground.
The 10-year-old hesitates. He looks at the ground. Behind him the smoke thickened; the balcony burns even more fiercely.
"It's better to break an arm or a hand than to burn at home," Hechmi shouts.
Sofiane grabs her brother, Soleiman, and hangs him by his T-shirt by the window. But he doesn't immediately let go. He looks down, seeing if the men are ready.
"He held it up for a few seconds in the air - he wanted to make sure his brother landed in our arms," Elyasse says.
Sofiane drops Soleiman. The spectators shout.
The three-year-old, crashing into the air like "a cannon ball," according to Elyasse, bumps his foot against a window sill that rocks him, so that he now dives head first.
Mouhsine manages to catch him with the help of his chest, Hechmi with his shoulders. Behind, Bilal helps Mouhsine prepare for the impact. The three men collapse to the ground.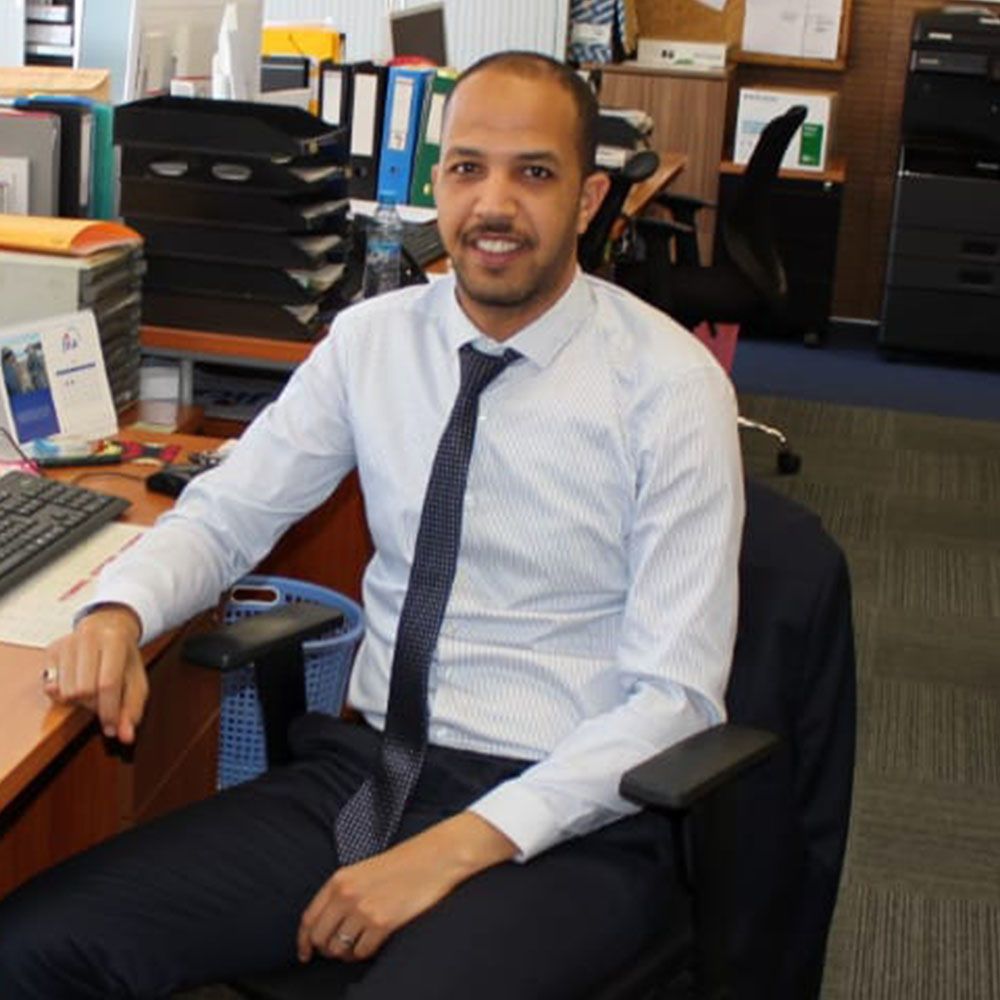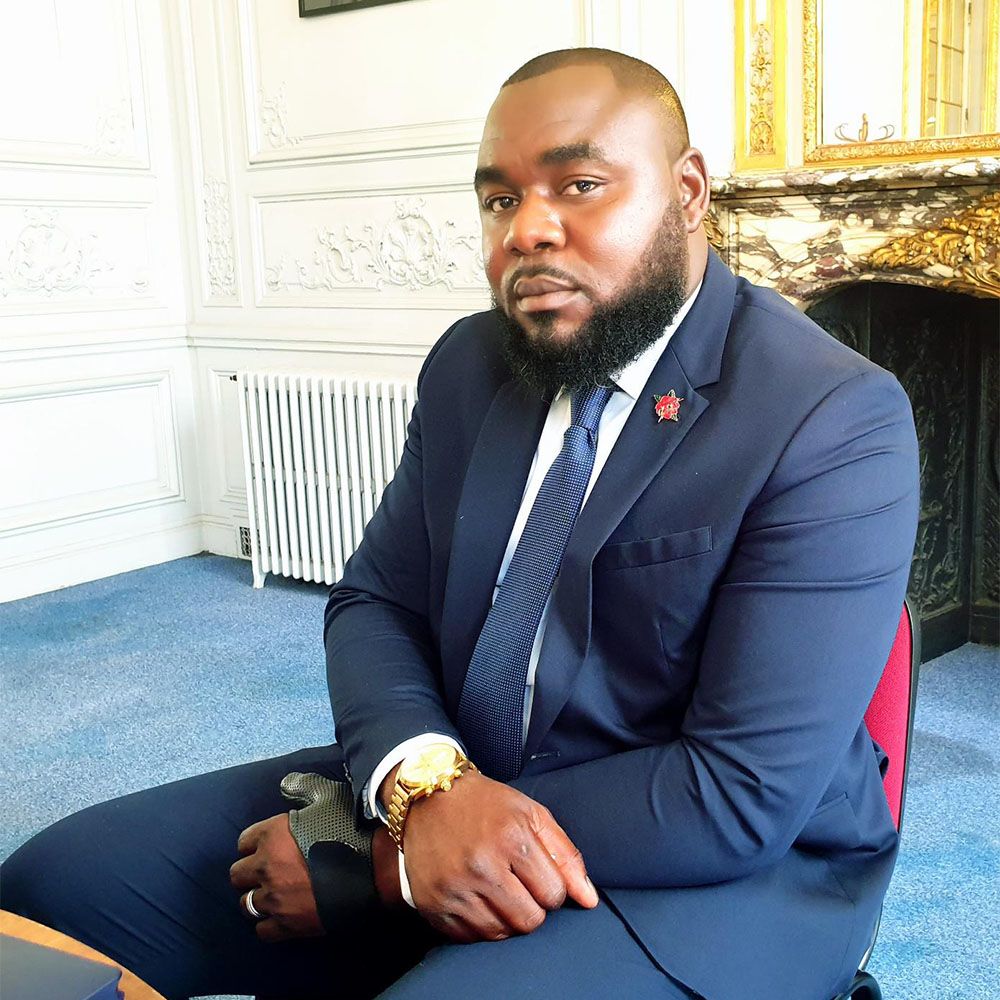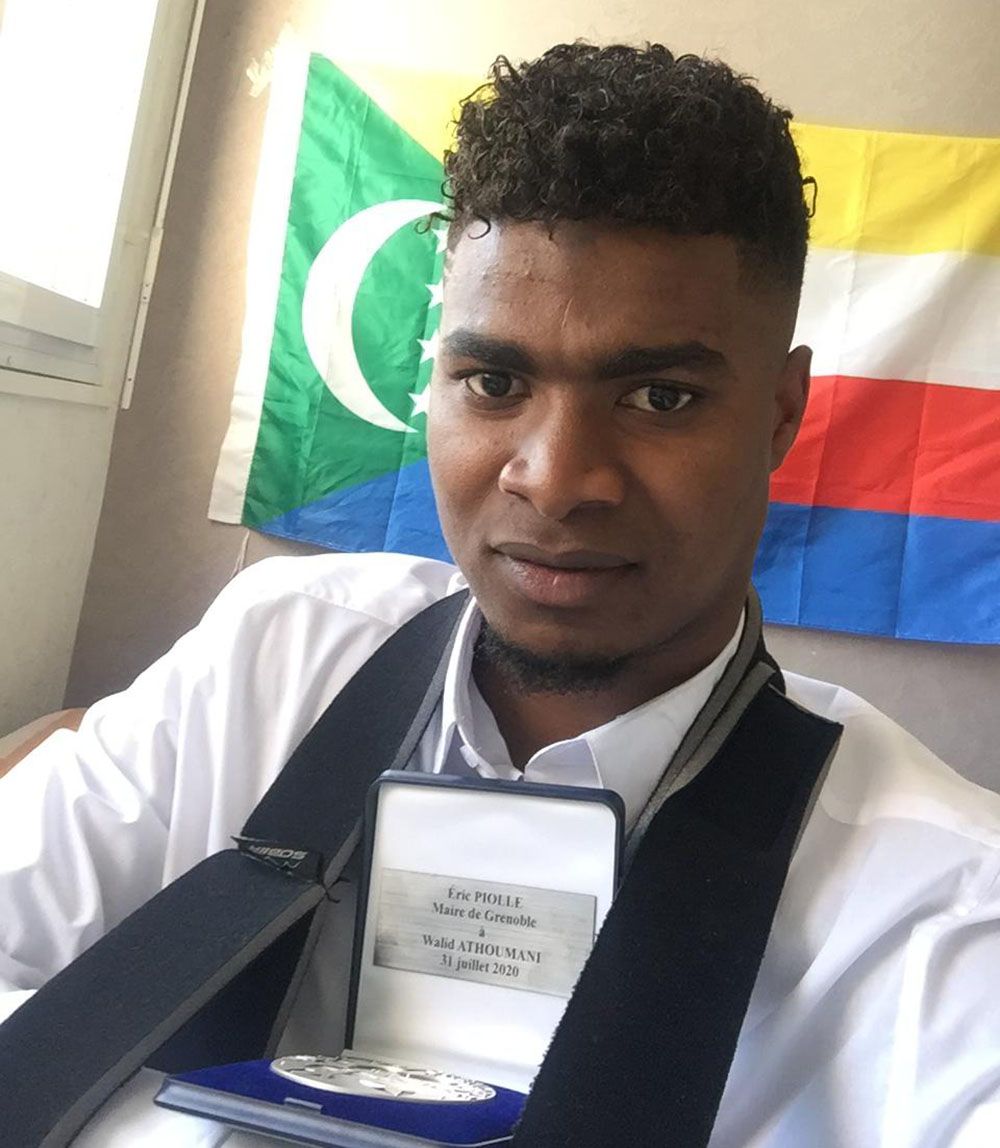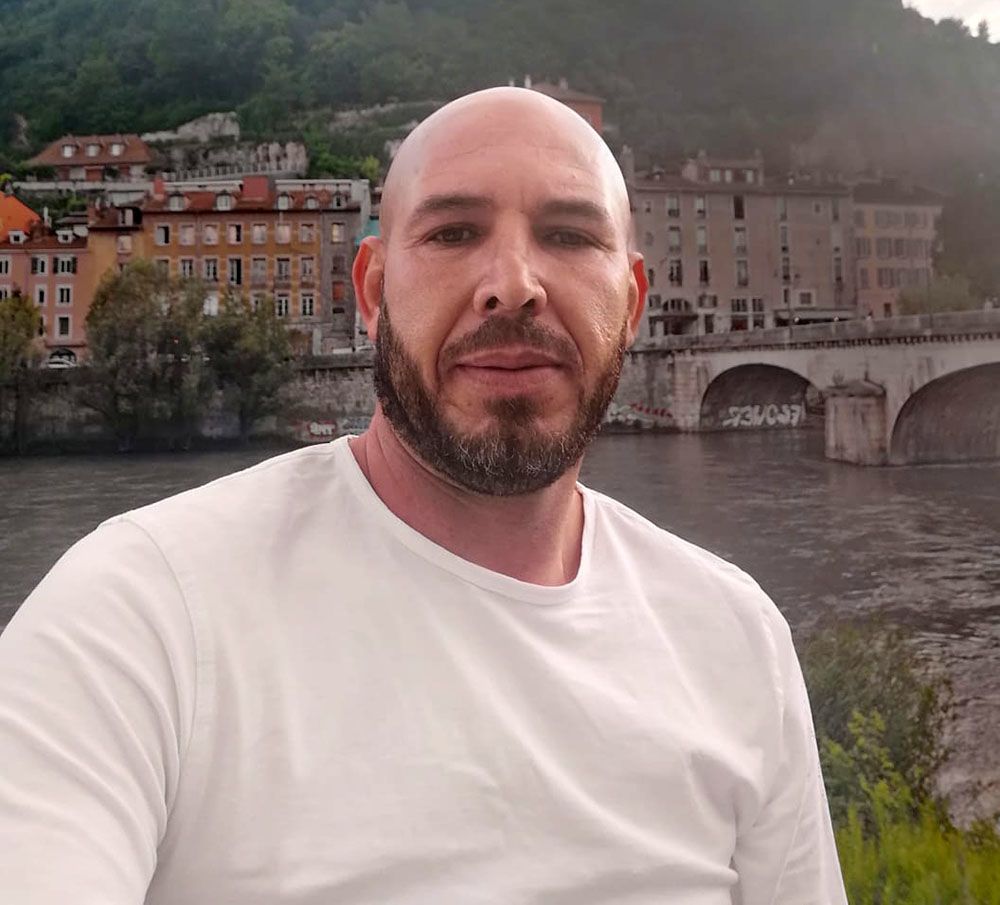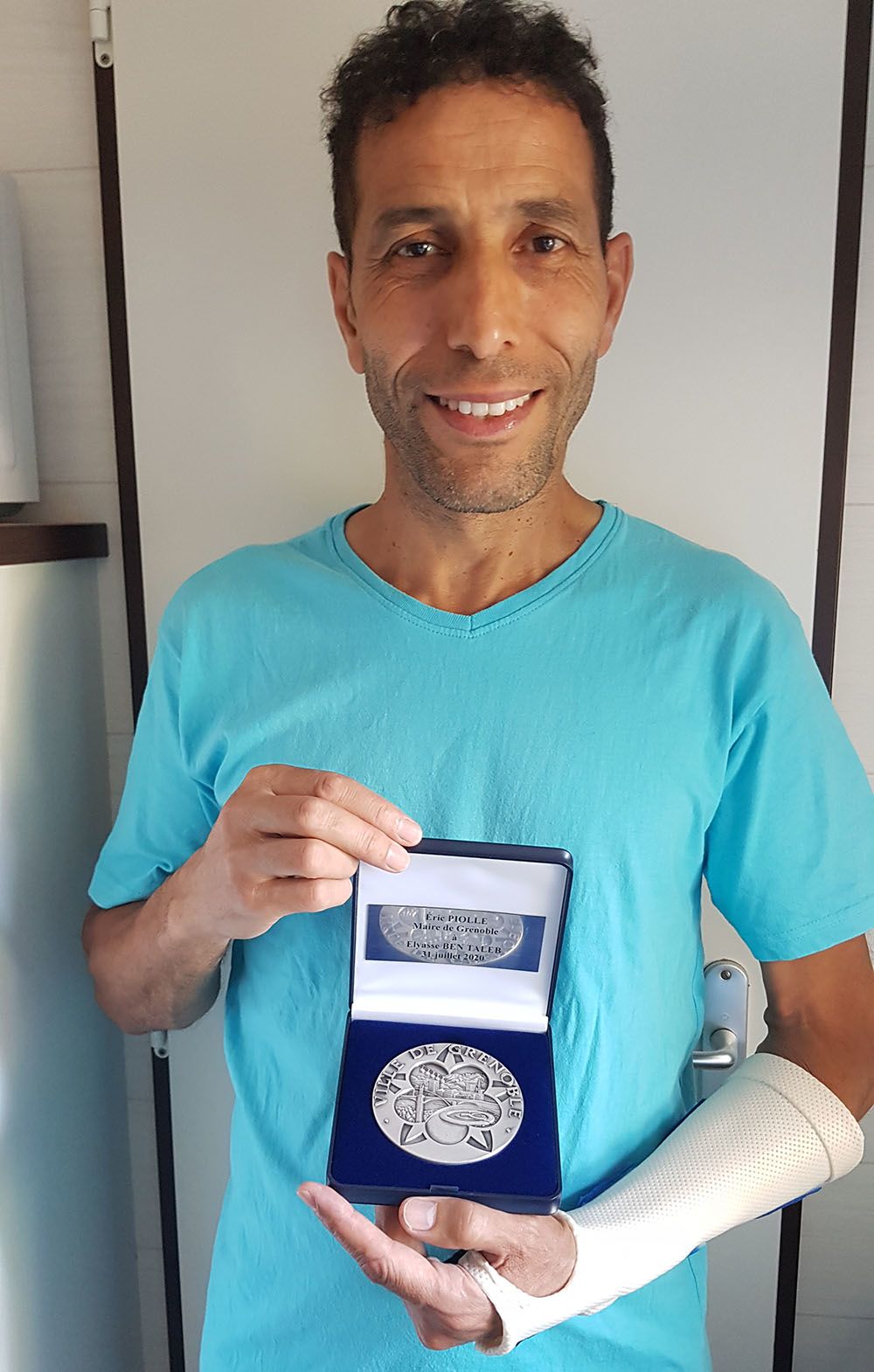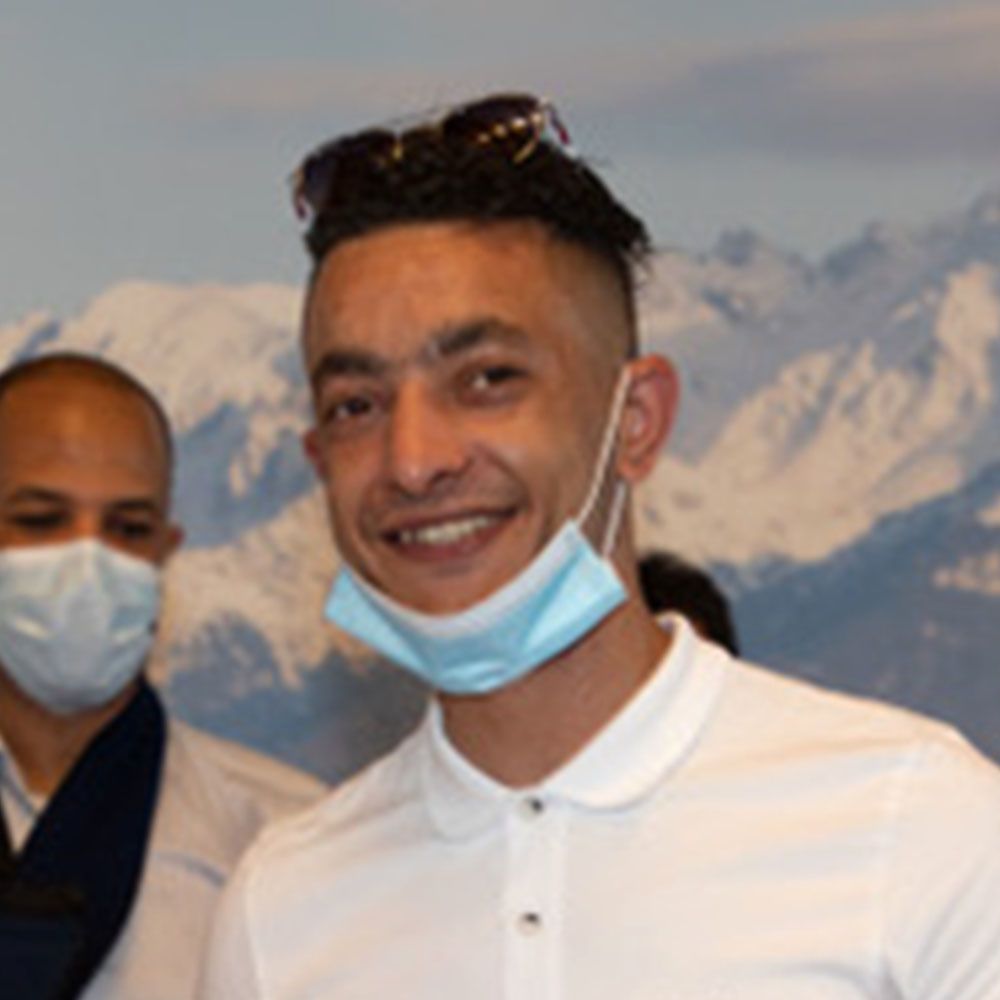 The men started out on July 21 as strangers, though most live in or near Arlequin, an area of ​​La Villeneuve known for its multicolored apartment buildings.
Mouhsine Sbiti had moved from Morocco just a month earlier to an apartment 200 meters from the burning building - the Arlequin 54 tower. He was on his way to the supermarket when he heard screams.
Guelord Musumar, a specialist teacher from the Democratic Republic of the Congo who lives near La Villeneuve, was on his way to the tower to meet his stepfather for lunch when he saw the commotion.
The two youngest men, Lucas Reizmives and Walid Athoumani, saw the flames of their neighboring buildings. Walid, a 25-year-old student from Comoros, ran into the elevator in Tower 54. He was joined at the children's door by Lucas, a 19-year-old Romanian worker, who had run down the stairs.
Hechmi Selmi, originally from Tunisia, had photocopied documents in the social center of Harlequin. He went out to find that the temperature had climbed under the midday sun. Lifting his head to drink a bottle of water, he saw smoke coming out of the corner of his eye.
Elyasse Ben Taleb, an Algerian elevator technician, was doing checks at Arlequin and was turning around the corner on the block for his last meeting before lunch when he passed the uproar, stopped the car and ran back .
Now, a few minutes after gathering at the foot of the tower, they are holding Soleiman. "It's like a vehicle falling into your arms… I felt terrible pain," says Elyasse.
But they did - the boy is safe.
It is Hechmi who stands up with the three-year-old, and lifting him up, he feels his back crack. He is too injured to participate in the second rescue.
The other six move back into position.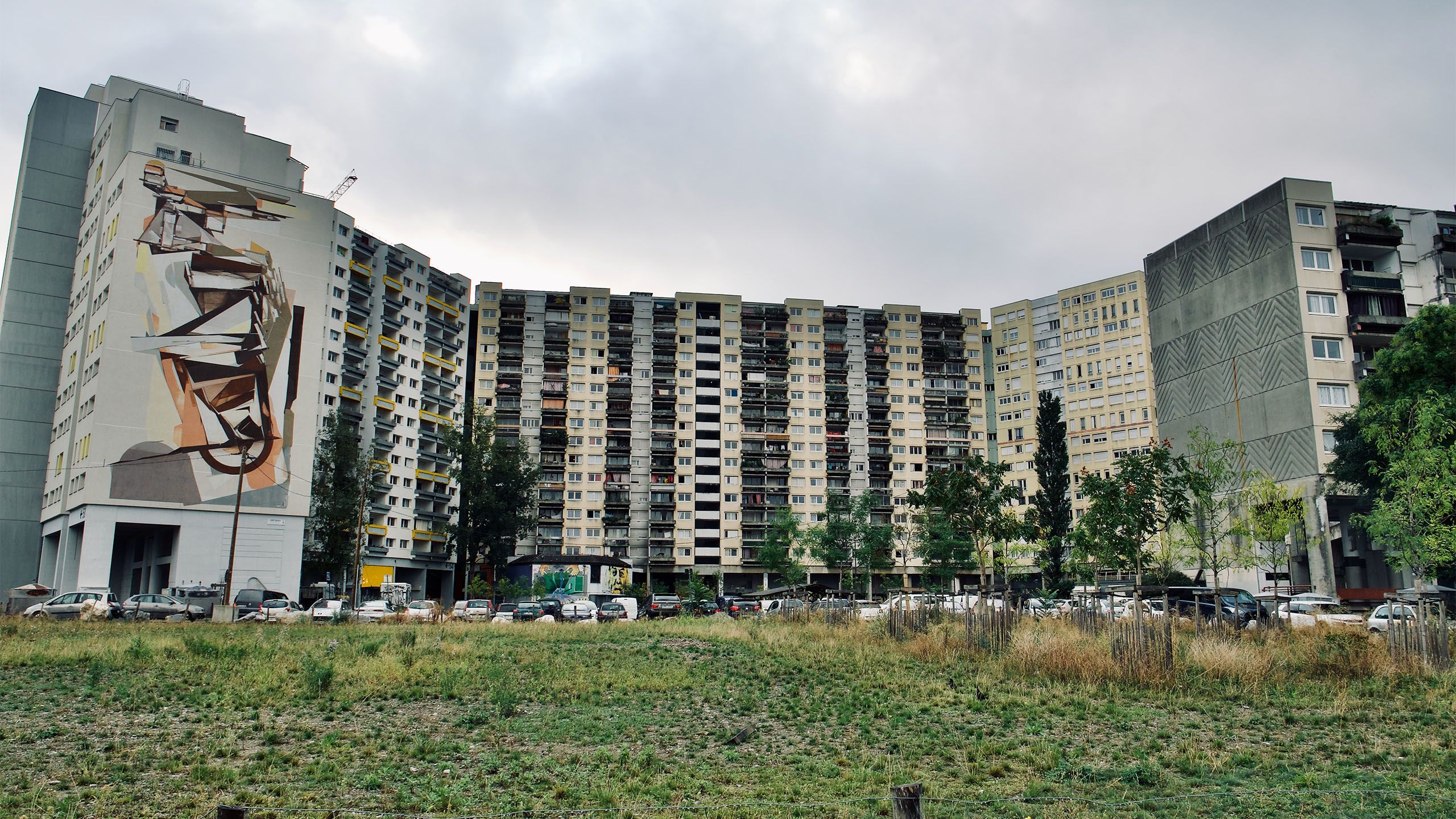 Sofiane, 10, is much bigger and heavier than her brother. Mouhsine, a former security force officer at the royal palace in Rabat, looks up and tries to estimate. About 40 kilos, he supposes. He knows that the force will be much more difficult to absorb.
Guelord is to his right, strong enough, believes Mouhsine, that between them, they can lock together to protect against the impact. He grabs the arm of the 29-year-old.
The men are worried - they cannot see Sofiane. But he soon reappears through the thickening of the smoke. He climbs out the open window to sit on the ledge. His feet hang over the edge and he looks at the ground.
The men are waiting. It seems like forever but it's only a few seconds. Finally, he gets up on the windowsill, hangs up, then lets go.
His right foot hits Mouhsine, his left foot Guelord. Both fall under the impact. Mouhsine screams in pain. Her wrist bone appears to be deformed. Guelord realizes he's broken his thumb. Walid broke his wrist, Lucas his hand. Bilal is believed to have broken a finger.
But Sofiane is unharmed. "It landed directly in our arms," Walid says. Elyasse cries with relief. Both children are unharmed - it's a miracle, he said to himself.
"We didn't have a lot of time to discuss and decide, everything was done by instinct," adds Mouhsine.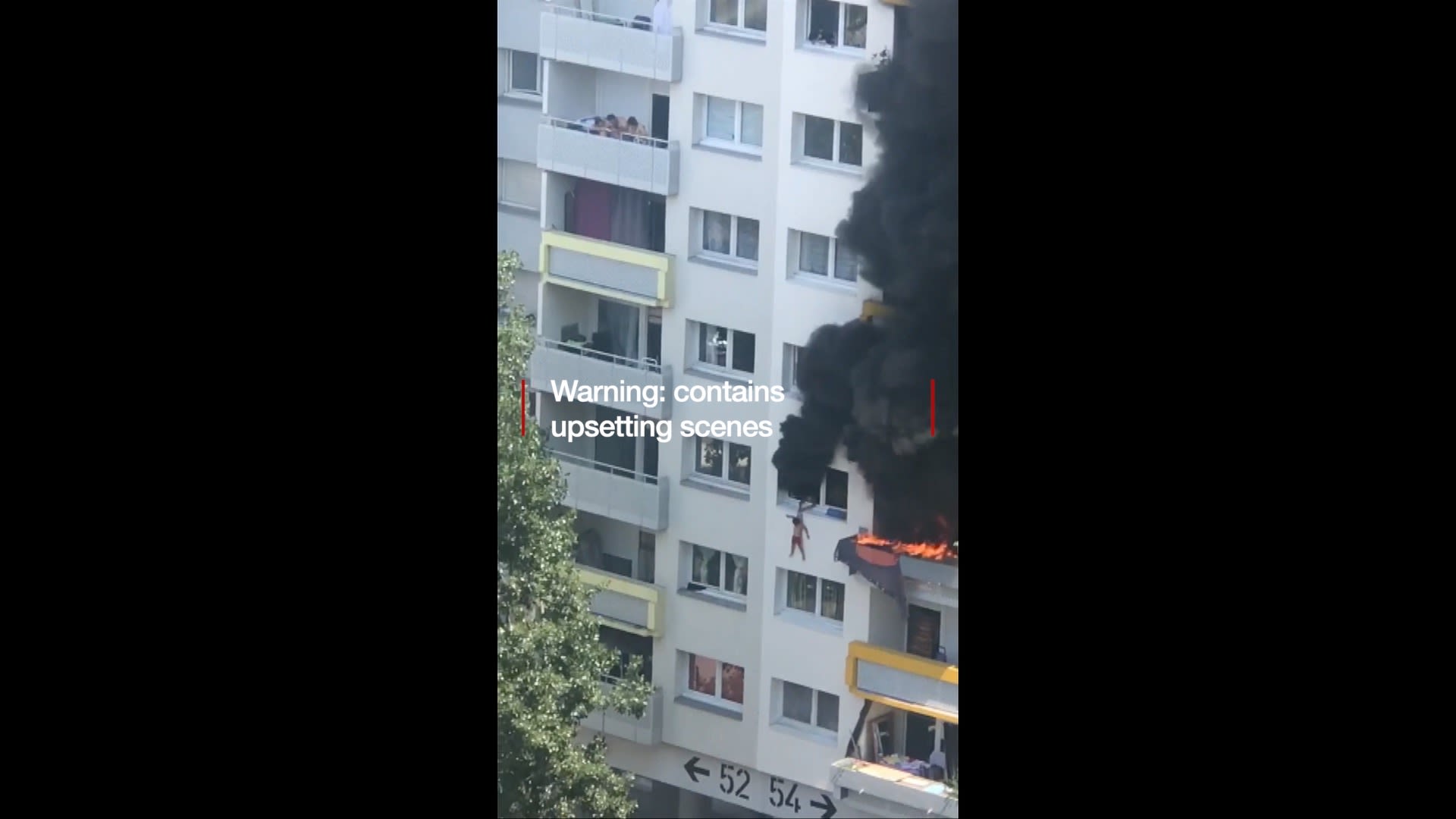 "The heroic act" proclaims the Grenoble newspaper Le Dauphine Libere. The story was carried by national and international media, brought to life by dramatic images on cellphones.
But the euphoric headlines couldn't convey a vivid detail.
The boys were rescued by a group of immigrants in the same area which erupted - almost 10 years ago to the day - in violent riots, prompting an excoriating anti-immigration speech from then French President Nicolas Sarkozy.
In the summer of 2010, a man from La Villeneuve was suspected of robbing a local casino and was killed in the police shooting that followed. His death sparked three nights of looting and arson in the area. A few days later, Sarkozy gave a hard-hitting and widely criticized security speech in Grenoble.
"We are seeing the consequences of 50 years of insufficiently controlled immigration, which has resulted in failure of integration," he said. "We are very proud of our integration system. Maybe we need to wake up? To see what he produced. It worked. It no longer works. "
He called on foreign-born residents threatening police to be stripped of their citizenship.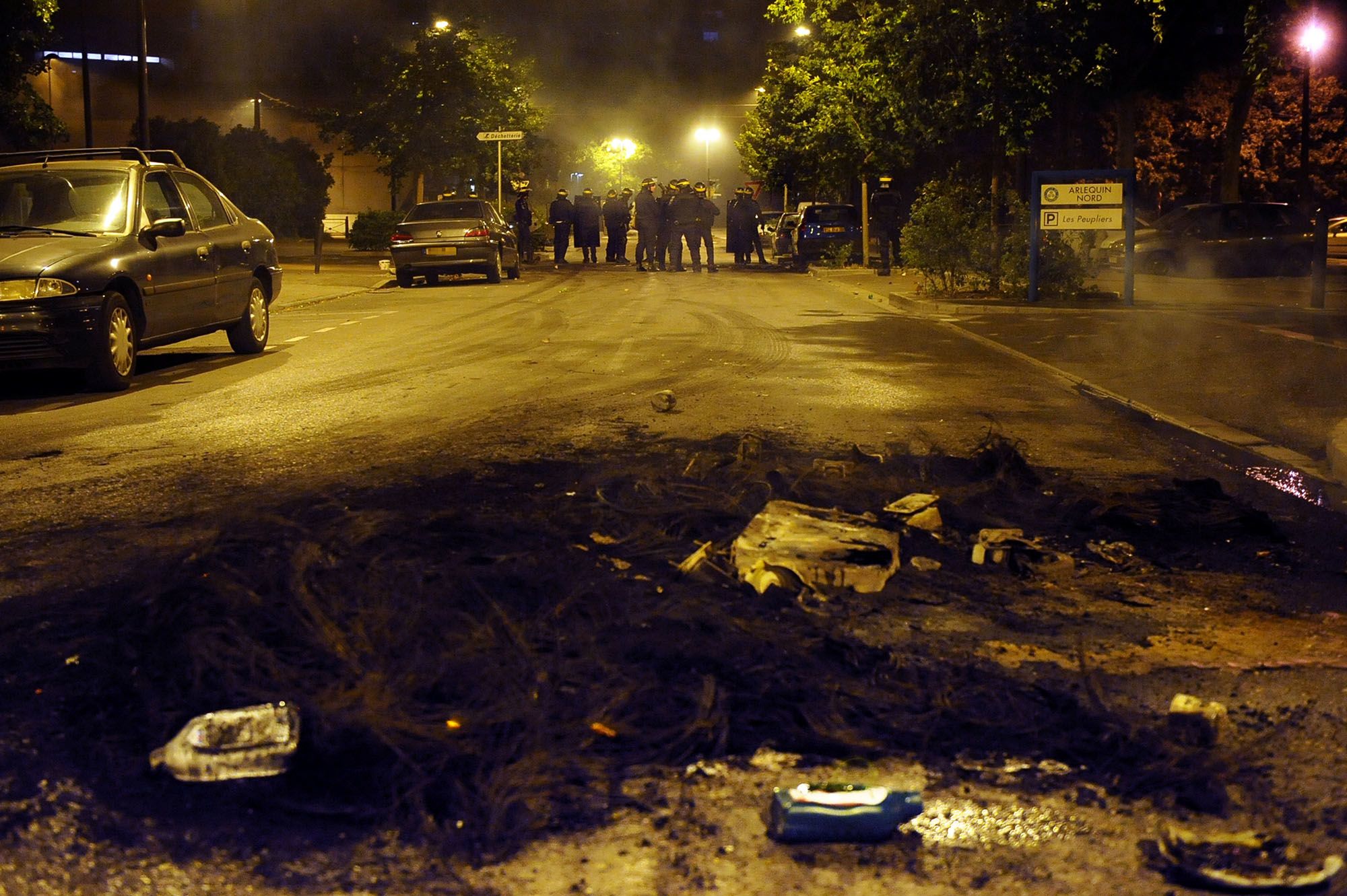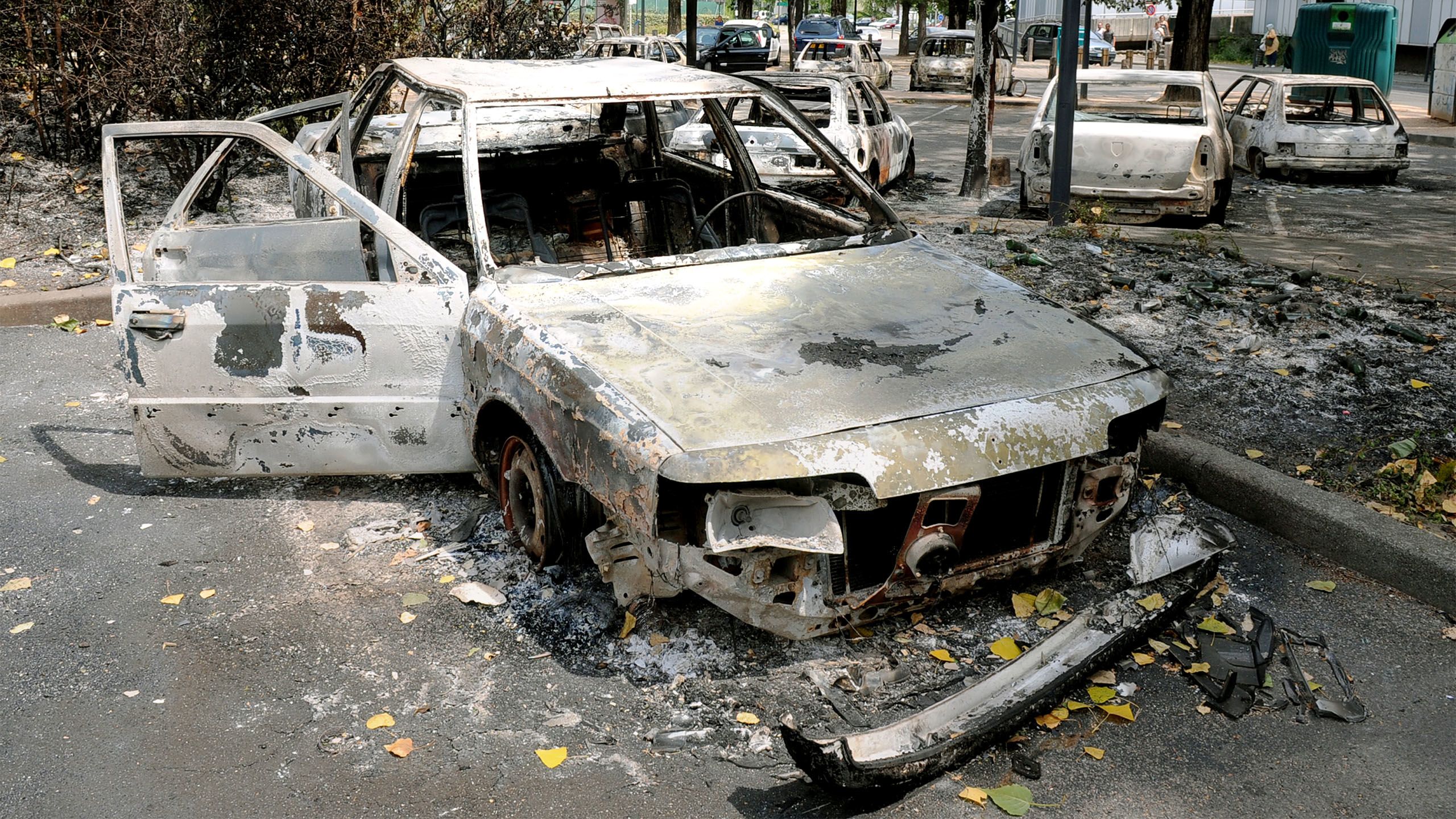 Riots in Villeneuve, Grenoble, July 2010
Two years later, La Villeneuve made headlines again when a group of young people from the estate brutally murdered Kevin Noubissi and his friend Sofiane Tadbirt in a nearby suburb. The attack was said to have been the revenge of an altercation between Noubissi's younger brother and another teenager.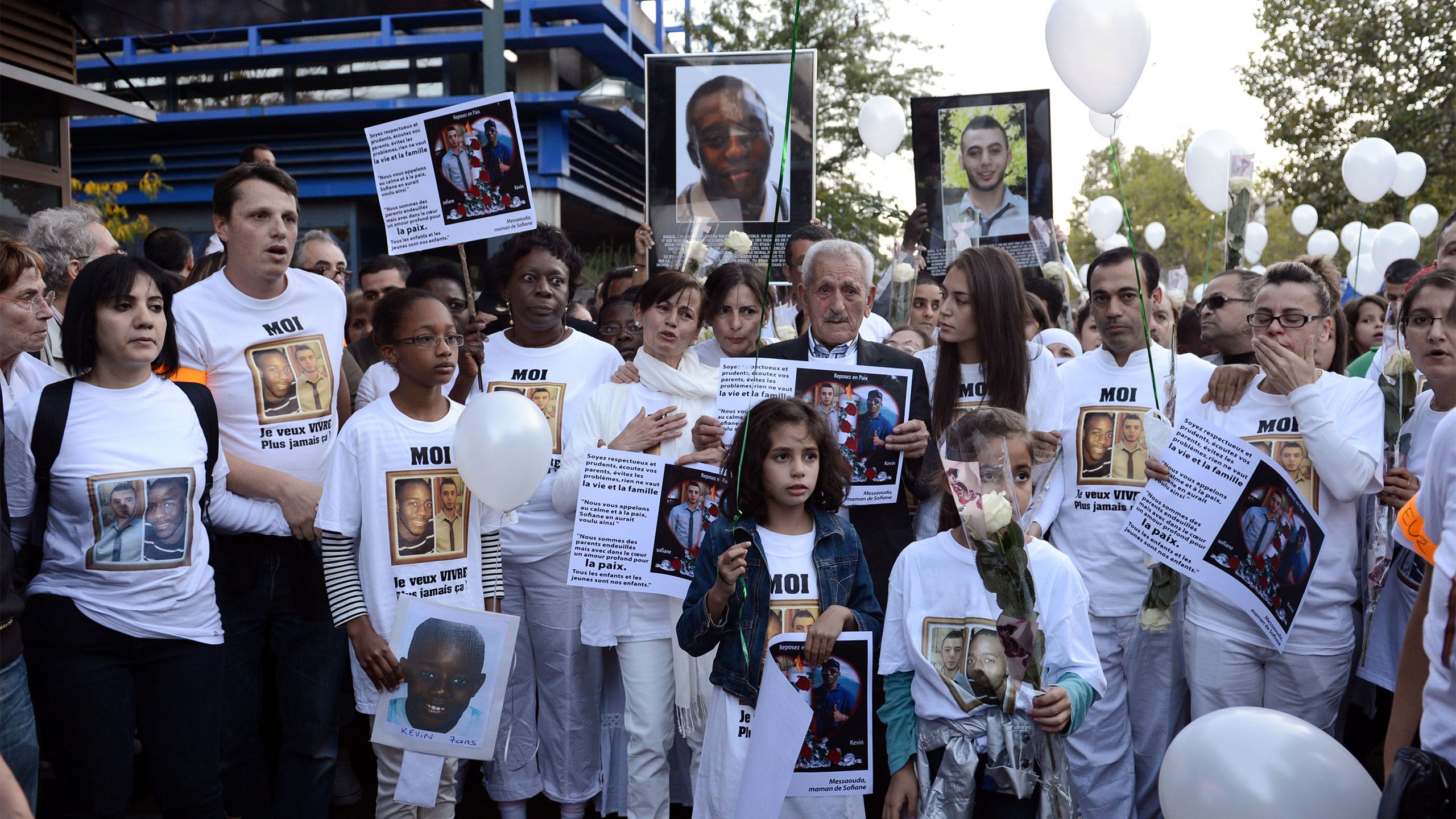 Walk for Kevin and Sofiane, September 2012
The neighborhood has not made headlines for such violence since, but La Villeneuve is nonetheless seen as a place "that sucks", according to local journalist Benjamin Bultel. Its buildings have been poorly maintained; his schools have a bad reputation, he says.
It's a world far from the way it was envisioned. La Villeneuve, or "new town", was in fact a district born of high ideals.
It was built in the 1970s to create a community that would be different from other more ghetto-like French suburbs.
The development, which includes a 14-hectare wooded park, large lake and mountain views, has sought to attract residents from a variety of social backgrounds.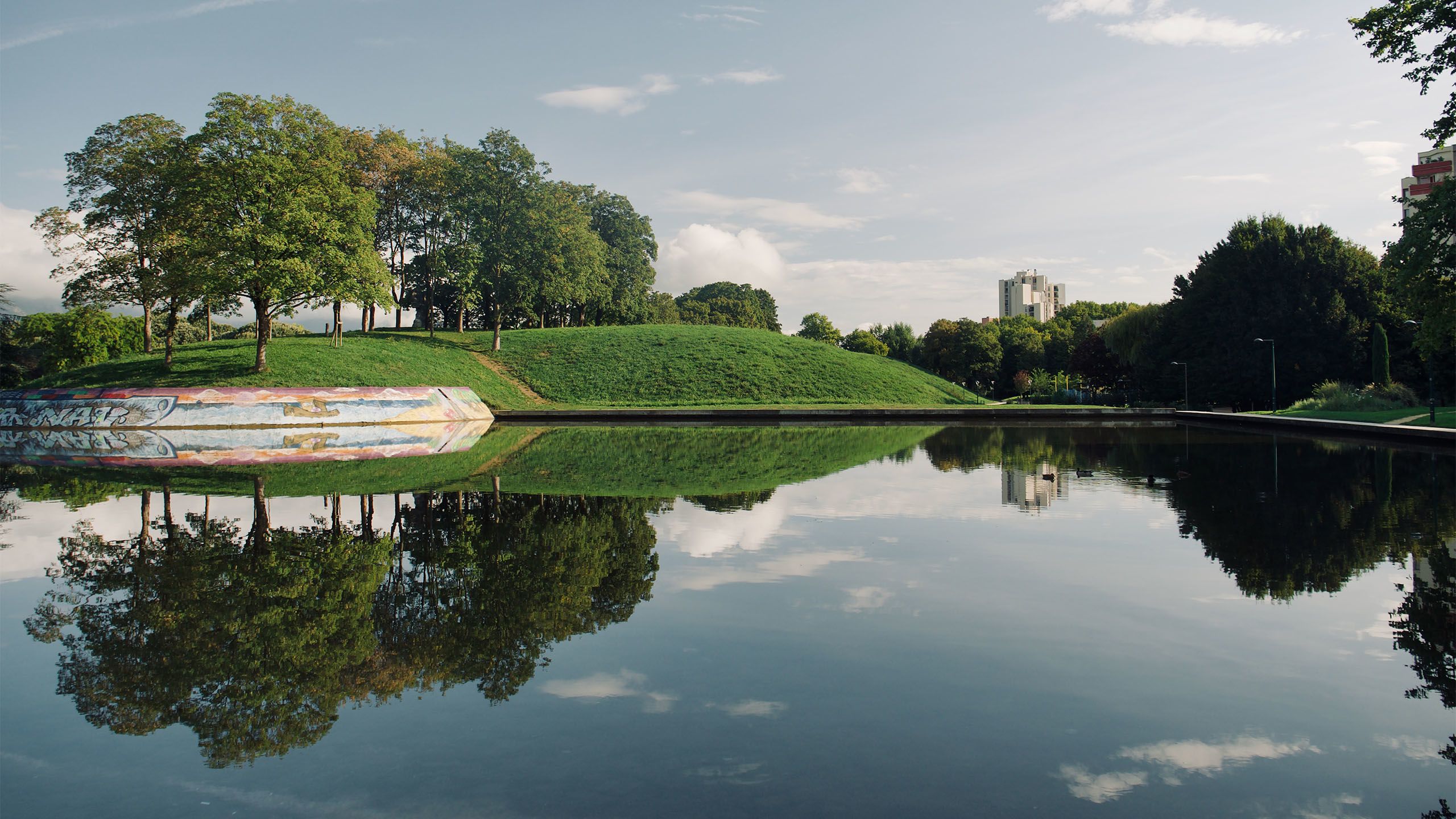 The neighborhood was designed to be self-sufficient, with its own schools, shops and other services. Residents spoke fondly of how sociable and innovative the development was at first, with ice skating on the lake in the winter, doors left open and a enlightened education system .
Grenoble town planner Maïlys Toussaint says the project attracted a wide range of residents in the early days and became home to people who wanted to rebuild their lives; economic and political immigrants; or residents of a downtown neighborhood undergoing renovation.
"The kids found a huge play area, the residents ate their meals with their neighbors in the aisles… there was even a neighborhood TV station run by the residents.
But experts say the reality hasn't lived up to the dream, and after just a few years the vast majority of the middle classes have moved away. And then, in 1983, the housing policy was changed to give priority to people with low incomes, thus modifying the social mix.
"Many people attribute the degradation of La Villeneuve and Arlequin to the municipality elected in 1983 and its political choices," said Toussaint. "This is a project that would have required support and there was none.
Bultel, journalist for the newspaper Le Crieur de La Villeneuve and current resident, claims to never recover from the violence of 2010, despite residents who are trying various initiatives to change her image.
Toussaint, who lived in the suburbs as a student, says her first-hand experience challenged her preconceptions.
"I had seen La Villeneuve on the television news at the time of the riots, and I was afraid of this neighborhood without even knowing it. But I ended up moving there a few years later. You have to go beyond the clichés and try to understand what is really going on there. This stigma is a real suffering for the inhabitants, "she says.
She says the renovation work underway in the Arlequin district of La Villeneuve aims to attract the middle classes.
Bultel says the address is so stigmatized that its young residents are struggling to find jobs or even an internship. He points out, however, that the suburbs have many positive aspects. Social ties are stronger in the region than in the city center, he says, with some families having lived there for generations.
"During the lockdown, neighbors shared food, internet connections, pandemic information… people made masks for their neighbors, young people ran errands for the elderly…
"Some Harlequin have set up a choir and sang on their balcony every evening at 18 pm.
Mouhsine says La Villeneuve's reputation is unjustified.
"I will never forget what these people did for my children
"We are not going to deny that there are a lot of problems in Villeneuve, but there are also great human values, such as solidarity," he says.
The mayor of Grenoble Eric Piolle recognized this community spirit in an article on the rescue on his Facebook .
"Hand in hand, they allowed the two little ones to come out of this tragedy unscathed. Faithful to the tradition… of mutual aid in Grenoble, particularly strong in La Villeneuve all year round, as we saw during the lock-out… it is together that they were able to help the children, "he writes. . Ten days after the fire, Piolle presented the seven men injured in the rescue effort with medals of honor at town hall.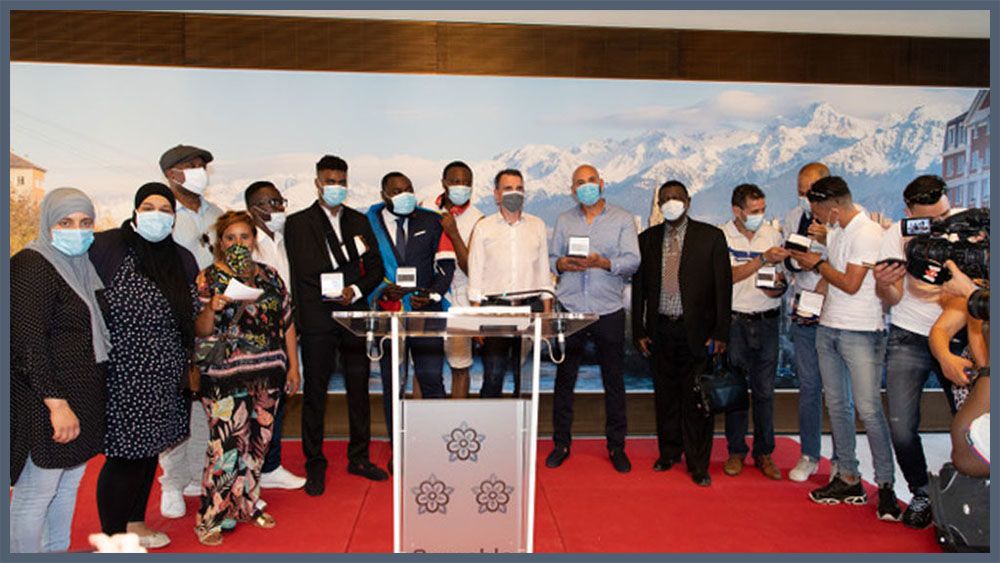 But only six of them had their identities stamped on their medals. Bilal's name was left out.
The Algerian, who allegedly fled the rescue scene when the firefighters arrived, is an undocumented migrant.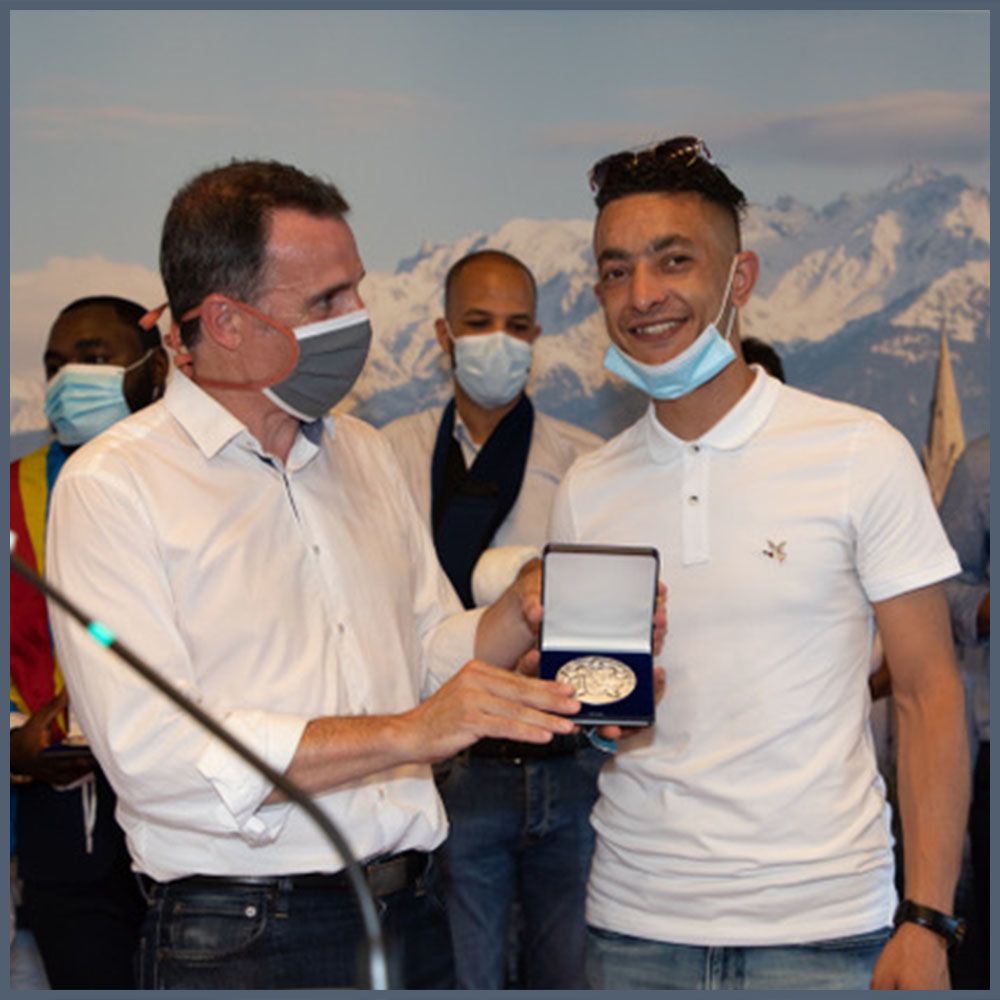 According to French media, he arrived in France in 2018 and slept with friends doing odd jobs. He hopes to obtain the necessary documents to live and work legally, according to reports .
Eric Piolle also awarded a collective medal to other residents who were not injured in the rescue but who nevertheless helped or tried to do it .
One of those who received the collective medal was Malika Kredimi.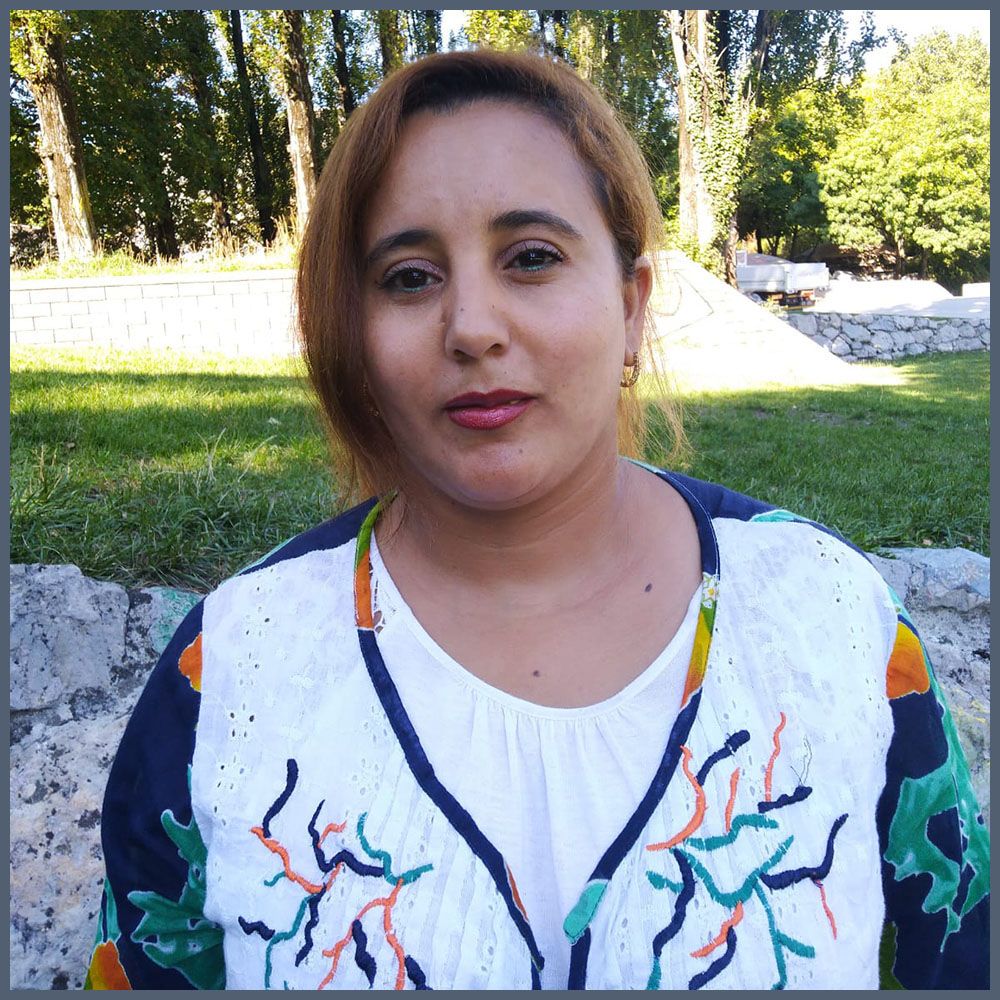 She was on her way home from the pharmacy when she saw the drama unfold and, as a good family friend, took the children home for a bath and a change of clothes. She said they were covered in soot from head to toe.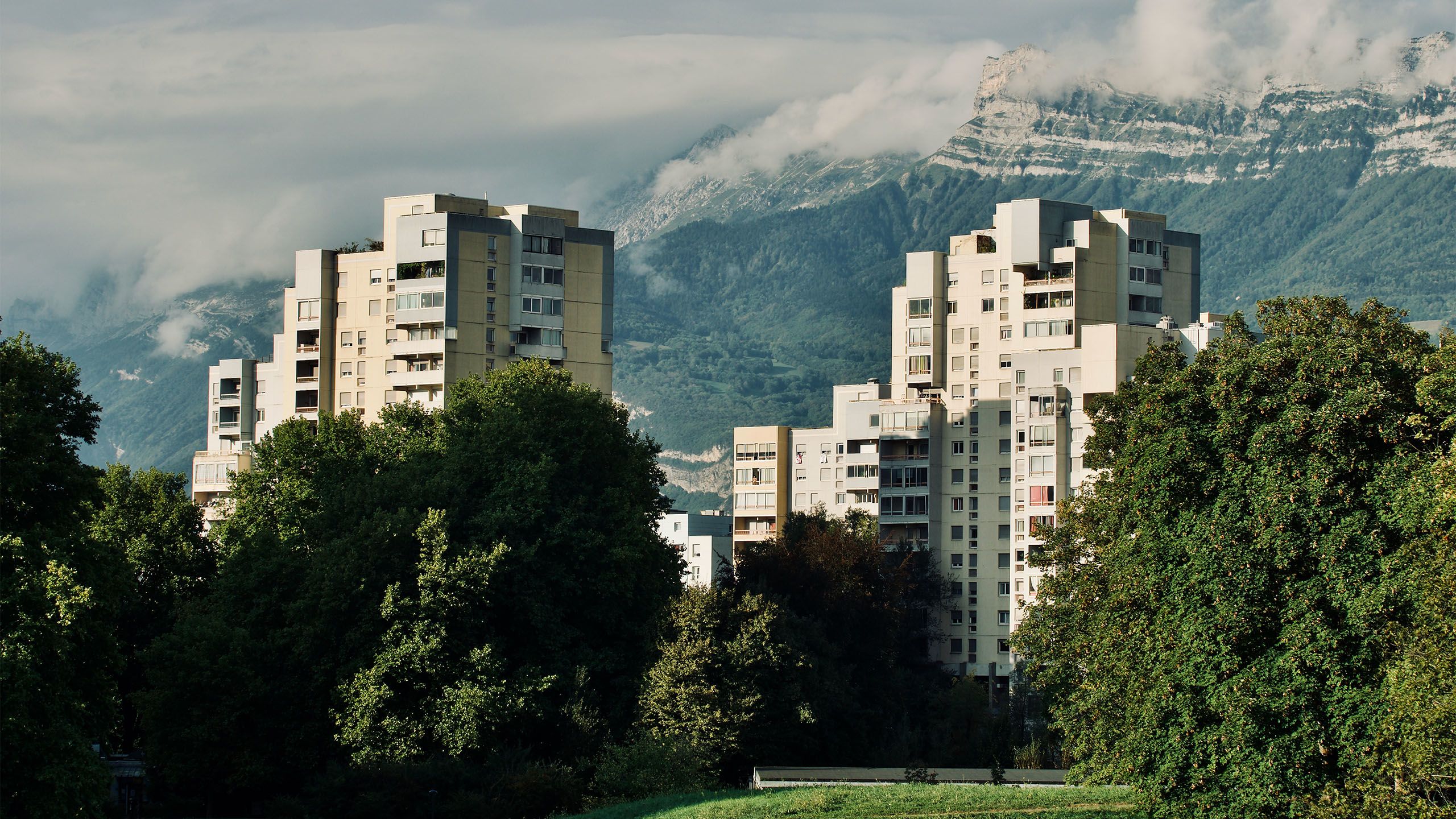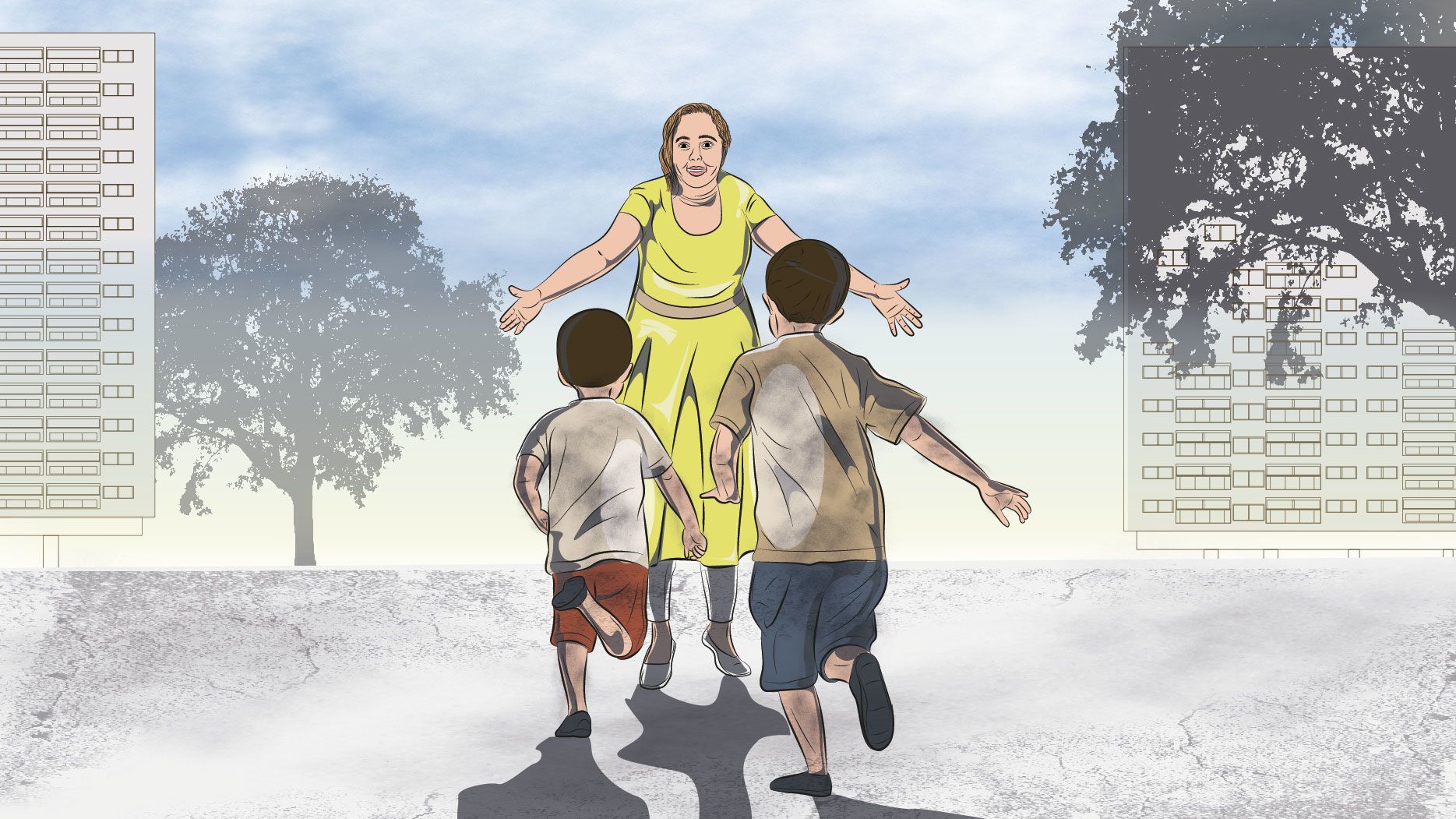 The boys were then taken to the hospital to check their smoke inhalation, and an investigation was launched to find out why their parents had left them locked in their apartment alone.
According to the Grenoble prosecutor's office, the father left for work at 11:30 am The mother of the children, Rachida, had not yet returned from a shopping spree.
Rachida was filmed giving a moving speech during the medal ceremony .
"Some say that the Villeneuve neighborhood is not good… I will never forget what these people did for my children. The people of the neighborhood did not disappoint us. I don't know if there is solidarity like this in other neighborhoods, "she said.
But the way the town hall rewarded those involved was not without controversy. Some in the larger crowd feel that others should have been better recognized.
Bultel said dozens of residents were involved in the rescue effort, with activities ranging from trying to reach the children via another balcony to directing firefighters to the scene.
"I can't forget the faces of these two children, I have… nightmares about them
The injuries to the seven who caught the boys were in some cases severe and some of the men had to be operated on.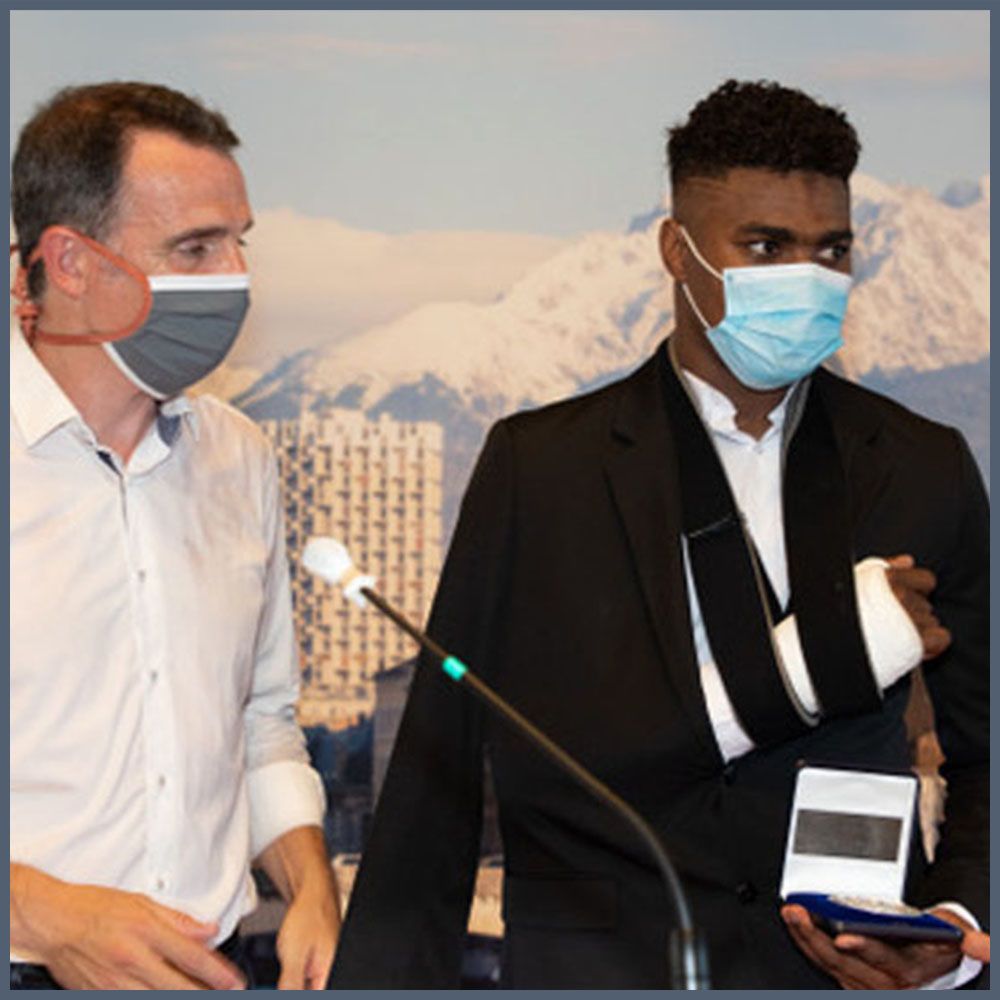 And most needed the support of a psychologist, organized by a national victim support organization and the town hall of Grenoble.
Elyasse, a father of three who left Algeria 20 years ago during the civil war, says he still has flashbacks to this July day. "The children are screaming, the smoke, the flames, it keeps coming back. As soon as I see or smell smoke, I am immediately transported to these scenes. "
Mouhsine says he is so traumatized that he plans to leave the neighborhood.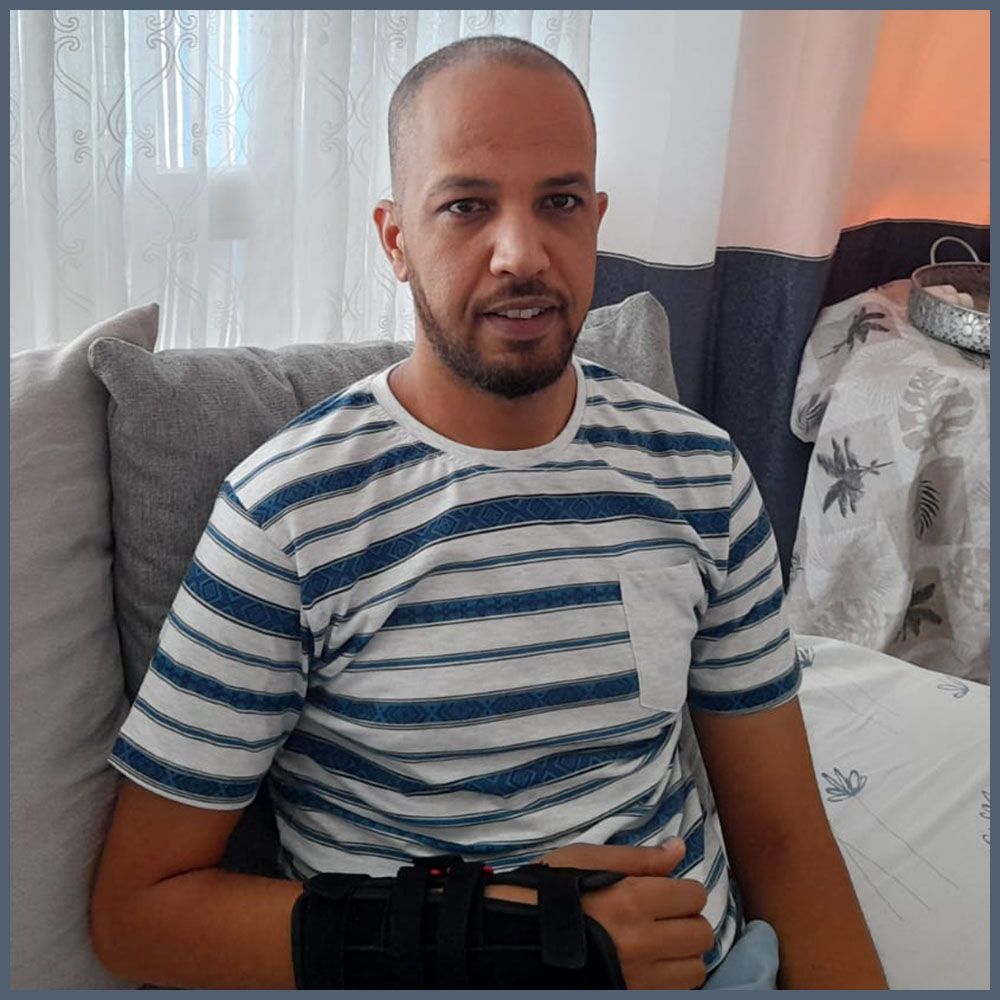 "I can't forget the faces of these two children, I have… nightmares about them," he said.
Malika's seven-year-old son Salah, who watched the rescue with his mother, also has bad dreams. He doesn't understand why his friend Sofiane threw his little brother out of the window.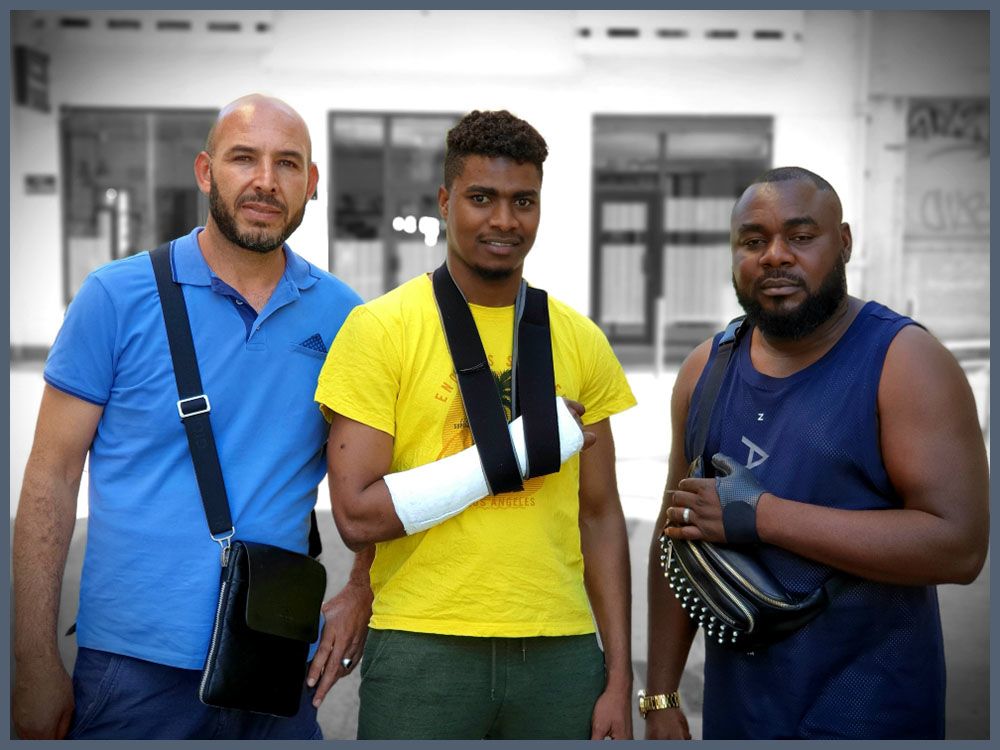 The rescuers have not seen the children again, but the Harlequin social center is planning a reunion as soon as Sofiane, the eldest, feels ready.
"Keeping calm, keeping your little brother in a safe place, calling for help, not panicking, facing the situation - it was amazing. Even an adult couldn't have done better, "says Elyasse.
"They call us heroes. But for all of us, the real hero is the big brother. "
This article appeared first on: https://www.bbc.co.uk/news/extra/tgh54itx0b/grenoble-children-jump-from-fire