05 people injured in an explosion in the Cameroonian capital
Five people were injured in an explosion in the Cameroonian capital on Thursday - the third time in fifteen days that a home-made bomb has exploded there.
This happened at 19:30 p.m. local time (18:30 p.m. GMT) at a popular crossroads near a bakery in the Damascus district of Yaoundé.
The bomb was made using a pressure cooker containing iron rods that was attached to the battery of a motorcycle and exploded from a distance, police said.
Roads leading to the neighborhood were barricaded throughout the night as police searched the authors' homes and taxis.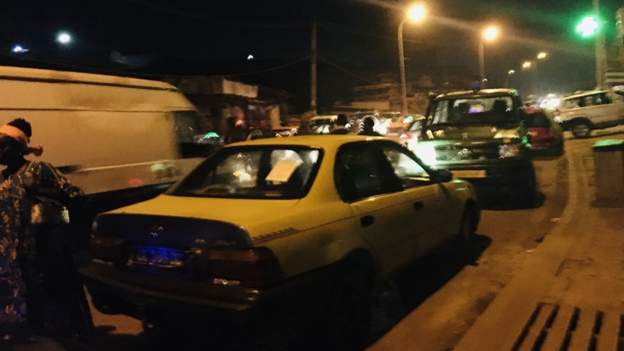 Police say arrests have since been made, but will not reveal the number of those arrested.
On June 21, explosives exploded in the capital's Melen and Emana neighborhoods, raising fears that they would be tested before a larger attack.
No one has yet claimed responsibility for any attack, and police have not released any other information.
Government forces have been fighting English-speaking rebels in western Cameroon since 2016, but the conflict is more than 200 km (124 miles) from the capital.
Cet article est apparu en premier sur : https://www.bbc.com/news/live/world-africa-47639452?ns_mchannel=social&ns_source=twitter&ns_campaign=bbc_live&ns_linkname=5f00704a1fc5ad0653b5c656%26SA%20woman%20%27traumatised%20after%20burying%20wrong%20man%27%262020-07-04T12%3A04%3A26.843Z&ns_fee=0&pinned_post_locator=urn:asset:100c4410-4876-43b4-ba2a-1680d9238bcc&pinned_post_asset_id=5f00704a1fc5ad0653b5c656&pinned_post_type=share